Gear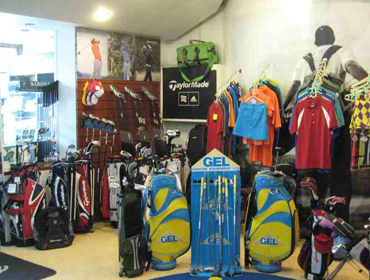 A lot of players that have the talent, skill and determination to become great golfers struggle because they don't have the right gear. Many a times a golfer will end up using gear that is not right for them because they don't understand it's purpose. For beginners who have never played golf before it would be best to start out with one or two clubs. As you progress you should consider switching to a 6 club set (you should have clubs from all categories like a putter, sand wedge, 8 iron, 6 iron, hybrid and driver. For kids starting to pick up the game I would advise you to try out and purchase a 5 club US Kids Golf Set or the Callaway XJ juniors set.
Another big part of getting and using the right gear is understanding your game. This would be for pro players and people who have been playing for a while. For someone who has been playing for about a 2 years, I would strongly suggest investing in a 12 – 14 club set that is right for you. You should try to test out different drivers and irons at the driving range to try to see which give you the most forgiveness and most control. Based on that you should mix and match in your set to find the perfect clubs for you.
You also should look into different types of balls. Now a lot of people think that the ball that is the most reviewed and from a big brand makes it the best ball for everyone which is not true. A very cheap ball at times can beat pro balls like the Titleist Pro V1 for some people. Again here you need to experiment at the range to try to find different types of balls that work for you. For beginners I would recommend the Golfoy Basics Practice Range Ball that comes in a pack of 100. They are really cheap but good quality ball and ship anywhere in India. For pros and experienced players I would suggest trying out different balls from all companies to find your perfect ball. You can purchase all of this at a store called Pro Shop that has stores all over India or you can again order this online at Golfoy (https://golfoy.com/) or Golf Mart India (https://golfmartindia.com/). Both of these websites ship all over India and have good quality golf products.